Belize's blue water, barrier reef, beaches and hospitality attract many tourists, but Boise angler Michael Mickey Myhre went there for other reasons. Belize offers a chance to catch the big four of saltwater flats fly fishing: bonefish, tarpon, snook and permit.
via Fisherman goes from Boise to Belize to catch permit – Outdoors Idaho – bellinghamherald.com.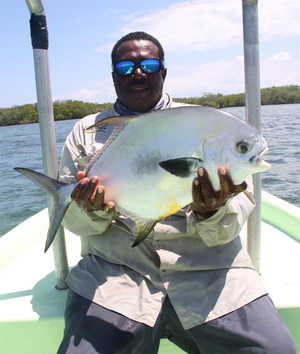 Yeah, I'm going to say that Belize is the best place on the face of the earth to get that Grand Slam and surprisingly, I speak from experience.
If you liked the story above, check out these stories below
Tags: Belize, bonefishing, fly fishing, Permit, Tarpon