I tried for many years to catch a bonefish in Hawaii and for many years I failed. I failed for many reasons and I learned many lessons, but it was my trip in the summer of 2017 with Kenny Karas from Hawaii on the Fly (Kenny and Mike Hennesy are the guides there) that finally broke my oi'o (Hawaiian for bonefish) curse. Here's an interview with the man himself.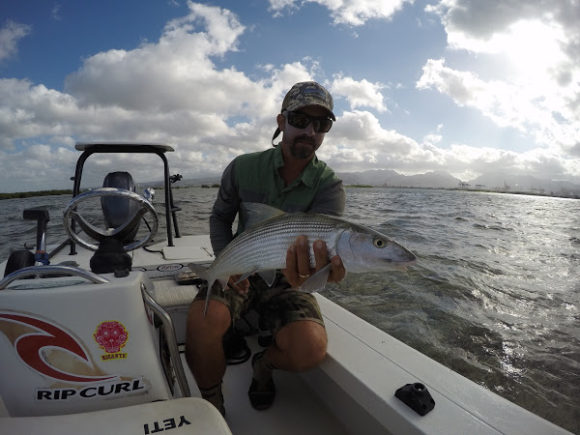 Hawaii, as a bonefish destination, didn't really exist a decade ago. Since then, a lot has been written about chasing bonefish in the Islands. What do you think people have the most wrong about bonefishing in Hawaii?
I think the biggest misconception is people think there are not a lot of

bonefish

here. Ya they are big, but I get a lot of people saying there isn't a good population. As you saw that is completely wrong. A lot of dyi guys say that because they don't know the tides or even where to find them!!!
Hawaii is a place where the possibility of a 20 pound

bone

gets mentioned. Do you think such a

fish

exists and if so, could he/she be in Hawaii?
Yes, I definitely think that

fish

is here. I know of an 18lber caught many years ago on an outer Island on spinning gear!!! I have caught bones up to 14lbs and have seen bigger!!!
What makes or breaks a day of bonefishing in Hawaii?  
Wind and rain play a huge roll!! And I think the angler is the other. You don't need 70′ cast here. You just have to be accurate and play the

fish

correctly.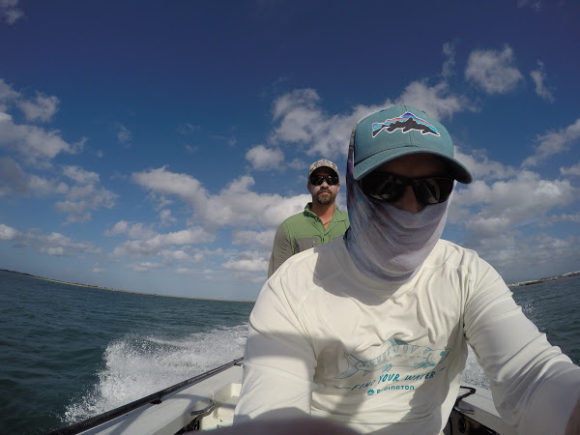 When you are on the water a lot you see some really weird stuff. Anything you've seen on the water that other folks probably just have never seen?  
Two things I've seen that I thought were pretty nuts. One was a small Cessna  crash land in the water about 150 yds away from the flat!! The other was I caught a mahi mahi in 3″ of water on the flats one day with my bare hands.
You have a local place you recommend for good, non-touristy eats?
Nicos!! Epic

fish

eats and local kind foods!!!
When you think about the future of bonefishing in Hawaii, what is encouraging? What is discouraging?
The most encouraging thing I still see big numbers and big

fish

on a regular basis. These

fish

get pounded hence why they are so psycho!! The most discouraging thing is the lack of conservation.  Gill netting is still practiced here and our local game and

fish

department is pretty much non existent!!! I really worry about it a lot. But I also think about what these

fish

have gone through in the last 50years and they are still here. These

fish

are survivors and find ways to flourish!!!!
Thanks Kenny. I'll be back and hope to hit the water with you again in 2018.
Tags: Hawaii, Kenny, Kenny Karas, O'io