There's not much that can substitute for local knowledge. That point was driven home over the weekend when my fishing plans went all pear-shaped.
I had planned to go fish the McCloud for the season closer, but got concerned the winter storm warning would shut the pass I needed to cross and generally prevent getting there, as well as maybe resulting in the three of us having a pretty rough day on the water.
The plan was altered. We decided to float the Lower Sac instead. Weather looked decent and so we made a go of it.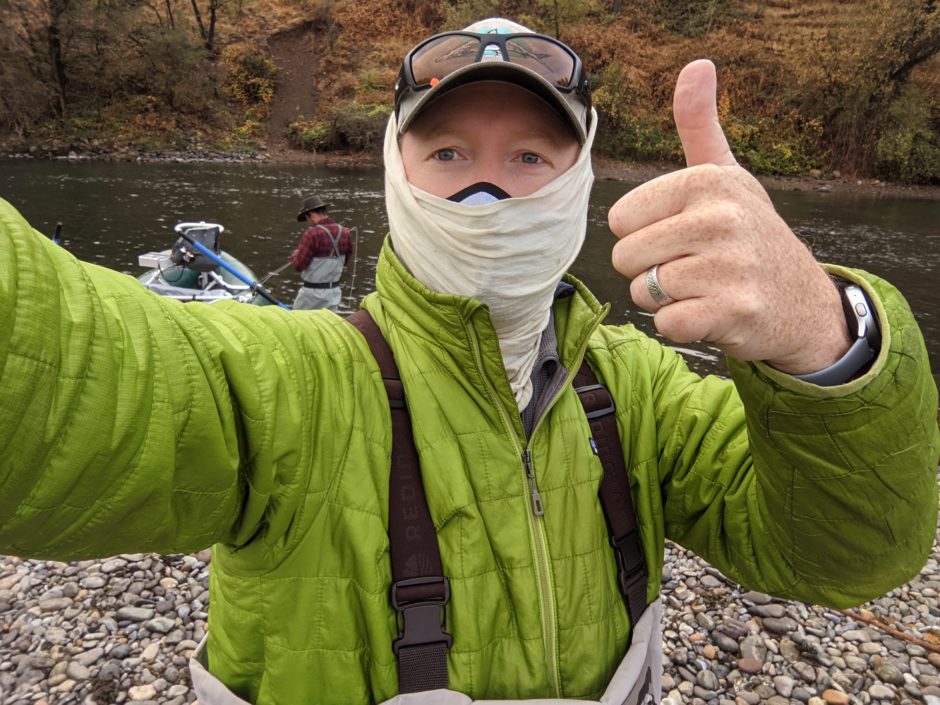 Here's the thing… while I've fished that river many, many times, I don't fish it often. This was my first day on that river this year. I know it enough to have a "Plan A" but not well enough to have a "Plan B."
Plan A didn't work. We managed ONE FISH between the three of us (I caught it in the first hour and we didn't touch a fish after that). It was my buddy John's first time getting skunked on a float trip on that river in 20 years.
Our guide sucked. I was our guide.
If I had fished the river 40 times this year, I bet I'd have had a better idea where to set up the raft at those flows and what flies we should have cycled through. But… well… that's not the life I have. The opportunity cost of living the good and fulfilling life I have in this place is losing that local knowledge. Maybe we still would have headed to the Mac if I was more in touch with what was happening or maybe we would have had a better third or fourth option.
My friend Shane was guiding a slightly lower section of river on that same day. They boated just shy of 20 fish. Shane knows the river. That's the difference between knowing a place and having a casual acquaintance with it.
It was good to share the water with friends, but I refuse to say the fishing was good and the catching was bad, because every time someone says that a trout loses its spots.