This book brings to life more than 50 years in the history of the Babine River, one of the most famous of all British Columbia's highly regarded sports fishing destinations. The idea for the book was sealed with a handshake on the bank of the river with the two men agreeing from the outset that the story of the Babine had to be something more that just another 'how to catch them, where to fish' manual.
via Amazon.com: Babine (9781571884626): Pierce Clegg, Peter McMullan: Books.
A book is about to be released that has a bit of family history in it.  The Babine is one of the  best steelhead rivers in the world.  It just is.  It is a beautiful and wild place.  It is also a place my grandfather, C.A. "Strom" Stromsness fished for many years.  He befriended owner of Norlakes Lodge, Ejnar Madsen, and for something like 17 years he spent a week or more on the Babine.  There is even a hole on the upper river named "Strom's Pool."  Some of his letters and recollections make it into the book, as does mention of my daughter with her unique middle name… Babine.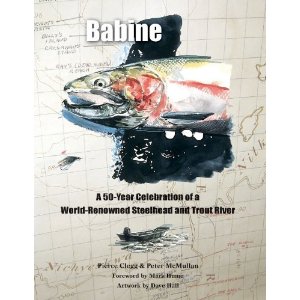 I managed one trip up there with my dad (and thanks to my dad). I don't recall exactly how many steelhead I managed.  Somewhere between 9 and 12 with my largest being this 18 pounder caught on a skating dry fly… an image that will stay with me forever.
My dad is done being a regular up there.  The wading and long days just got to be too much.  However, his last year up there, in one day, he landed a 20# and 25# fish.  They were just about the only fish he caught all week, but what a high note to end on.
Here is "Strom" from those early days on the Babine.  Sadly, the C&R ethic hadn't much caught hold (or caught hold at all).  Somewhere my dad still has one of his father's steelhead mounts… it is called "Good Grief."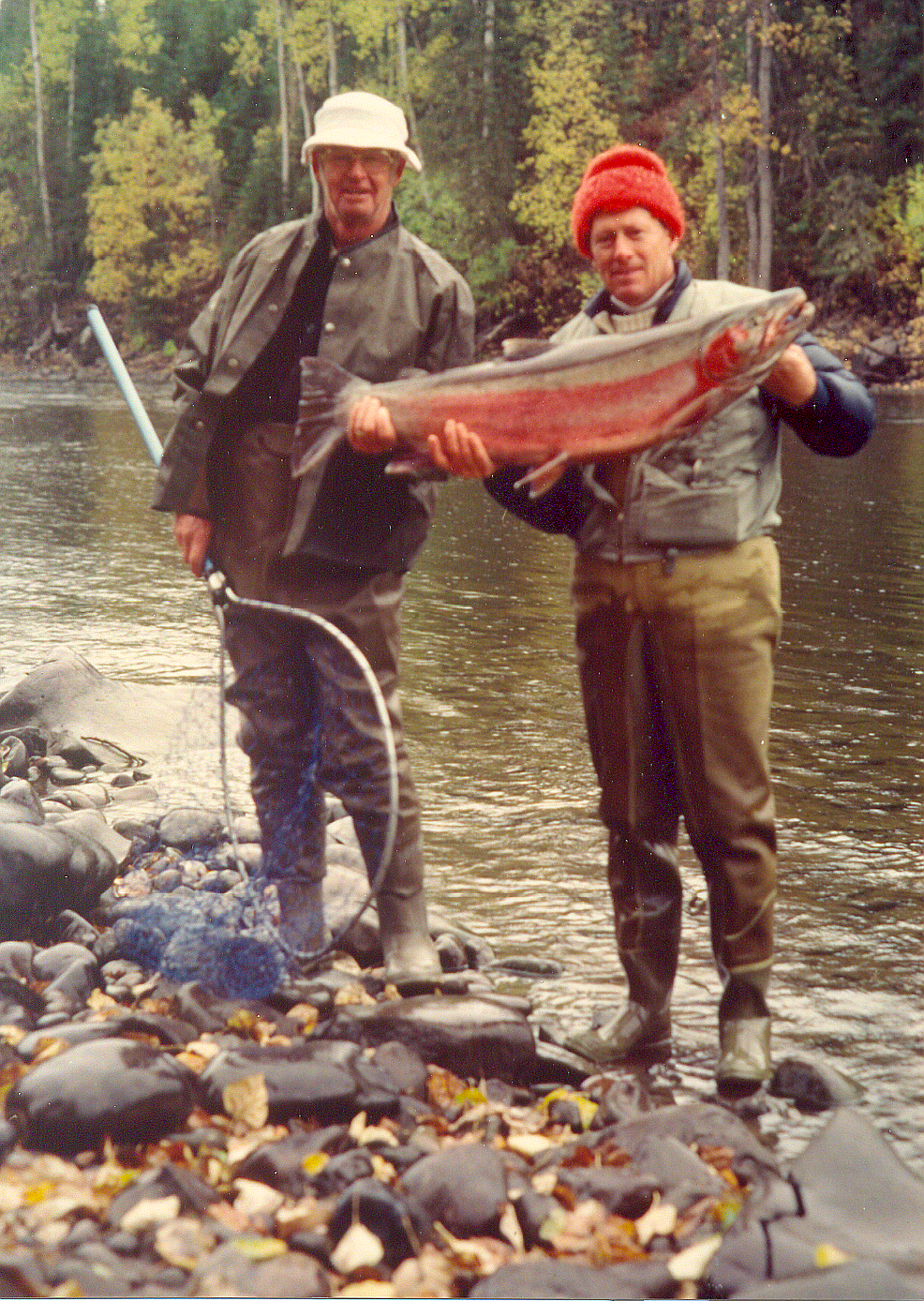 Tags: Babine River, British Columbia, Steelhead