Deneki continues to put out really, really solid content if you love bonefishing.  Check out this post from the guys at Andros South.
If we had to pick our top 3 casting tips for anglers chasing bonefish on the flats, this would be the list.
via Casting on the Flats | Top 3 Tips | Bonefishing.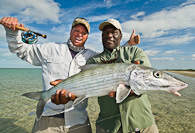 PS – Happy Birthday to my brother, who is the best and only brother I have ever had.
Tags: Andros South, Bahamas, bonefishing, casting, Deneki, flyfishing