Well, this is actually something I've done before.  I'm not sure where I first heard this, but I've done this.  I've done it when I've been on my own and I've done it when I've been with guides.  Seems a pretty good idea.  If it doesn't work, oh well, but it certainly is worth a shot, I'd say.  It is not likely to actually hurt anything.
Reach down onto the flat, grab a little handful of sand from the bottom, and rub your fly around in it.
via Bonefishing Tip | Rub Your Fly in the Sand.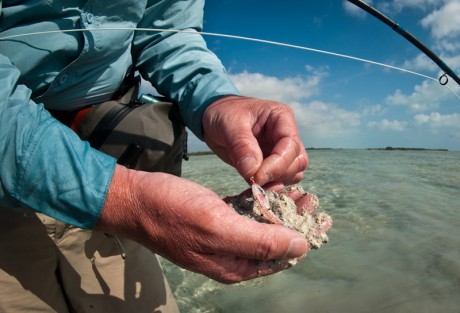 Tags: bonefishing, Deneki Outdoors, Flies, fly fishing