It's been hard to get up to my old rivers and childhood home. Life is just full of obligations and plans. Two of the last three weekends I did manage to make the trek. One trip with the whole crew and once with just my daughter and myself. We got to hang out with my old man, which was a very good thing to do, and, of course, we went fishing.
The first trip I had a goal of getting both kids into fish. We went up to the South Fork of the Upper Sacramento River and I managed to get the boy his first trout.
I also managed to get the girl fishing, although her fish didn't come until the next day.
The boy helped land a larger fish the second day and he told me we were a team, so it was kind of his fish too. It was pretty interesting to see his competitive juices flow when it came to beating his sister. Haven't seen that before, but I guess he's growing up. He wanted to point out "our" fish was bigger that his sissy's.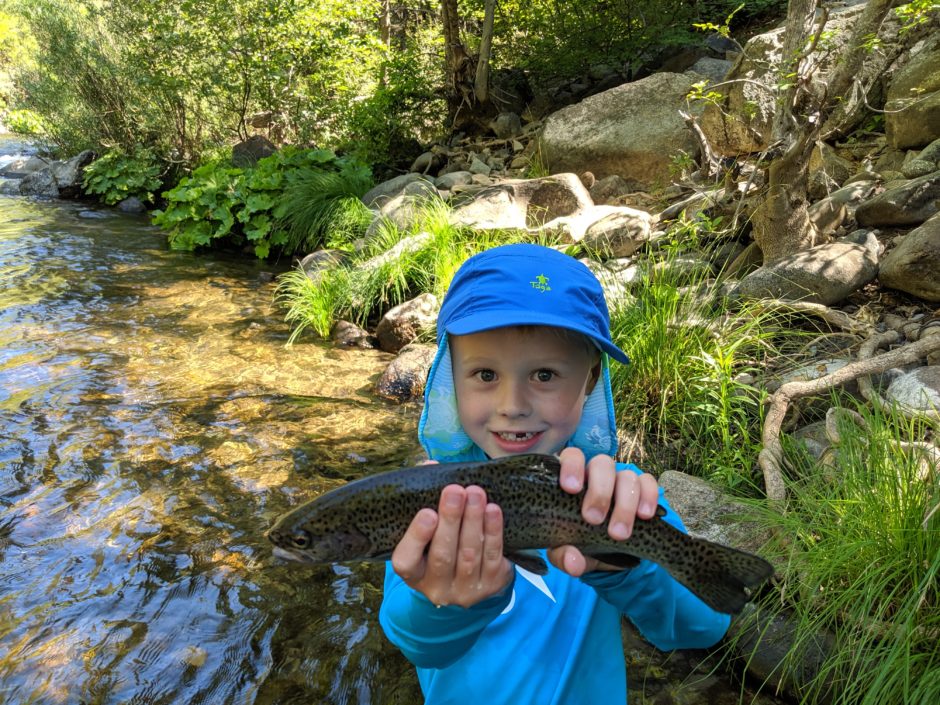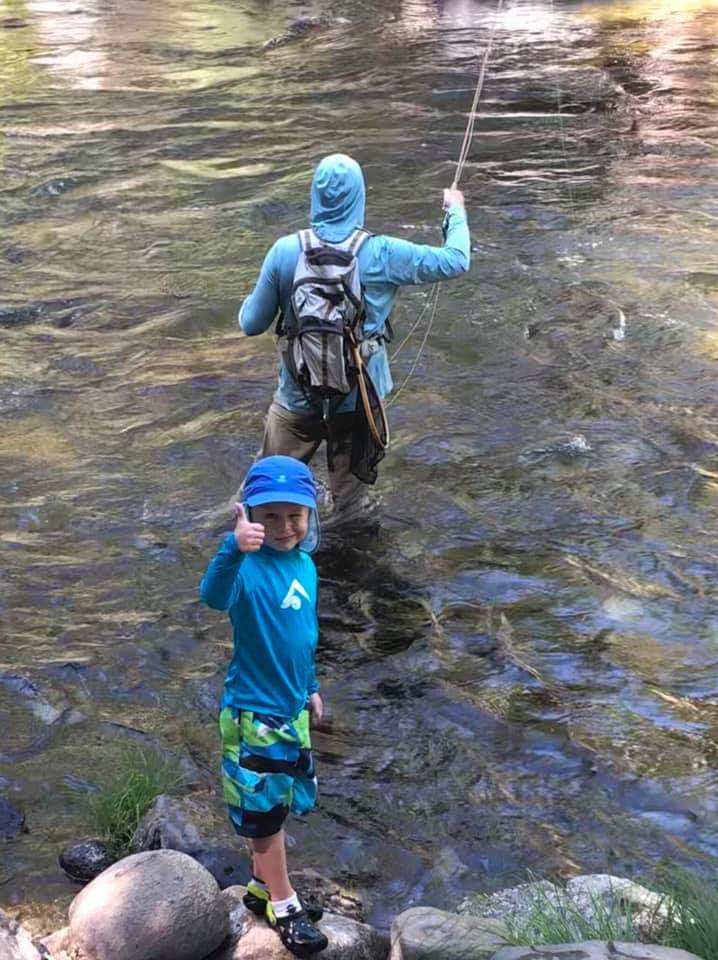 The next trip the girl and I put in a good 6 hours (maybe her longest fishing day ever), although we were down a rod, as I fell hard and broke one about 5 minutes after getting to the water.
Beautiful water up there, including a trip to Mossbrae Falls. The girl again managed to get a fish on the board and had several other grabs. It was a good trip and she said she had a good time.
The girl is just growing up pretty fast at this point. She still will spend time on the water with her dad, which is great and I won't complain about. She's no longer such a little girl though. Just found a picture of her at 2.5 with her first fish. How time flies.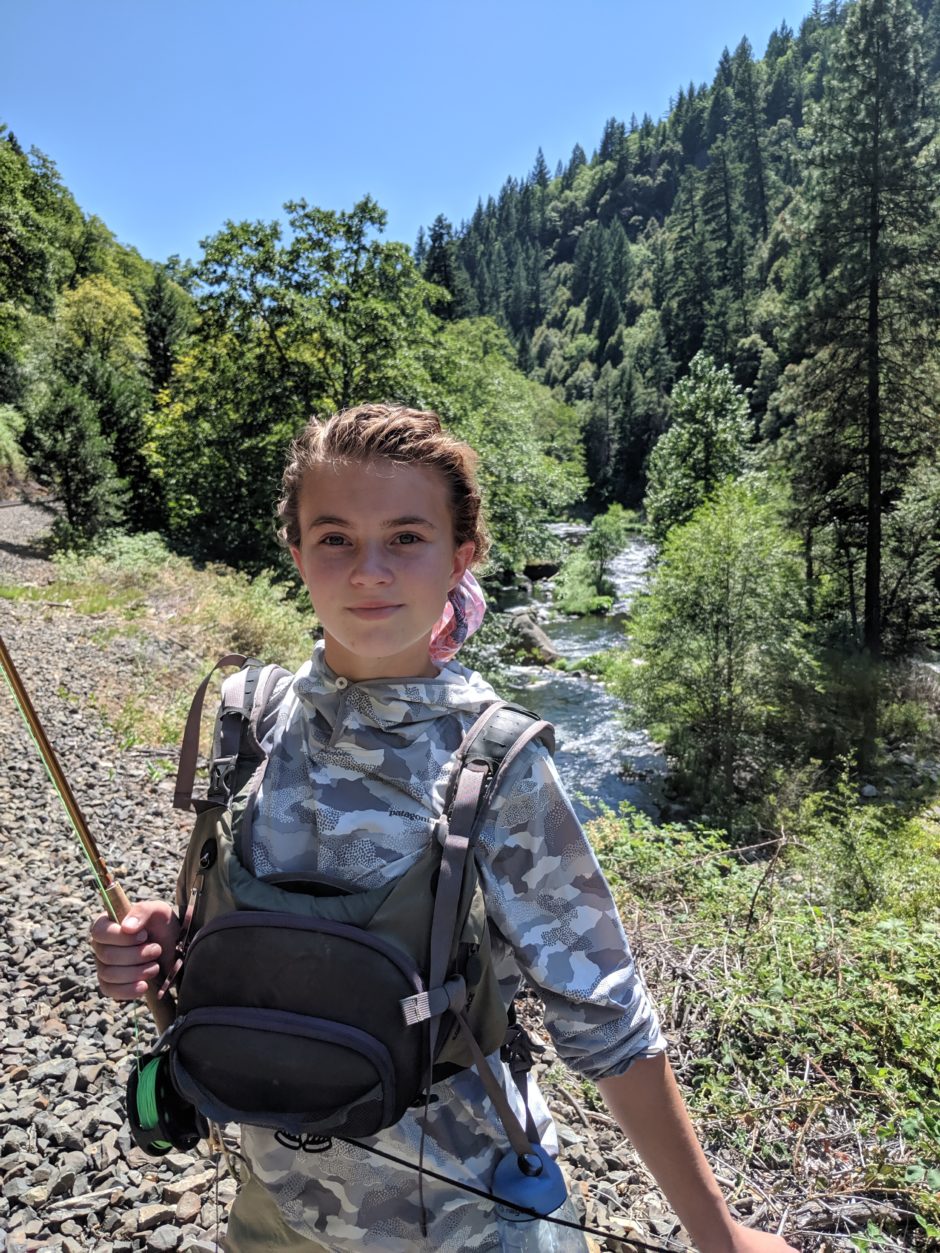 It had been a while since I brok a rod until these last two trips… where I managed to go 2/2 on trips/rods broken. So, I'll be trying out some warranties.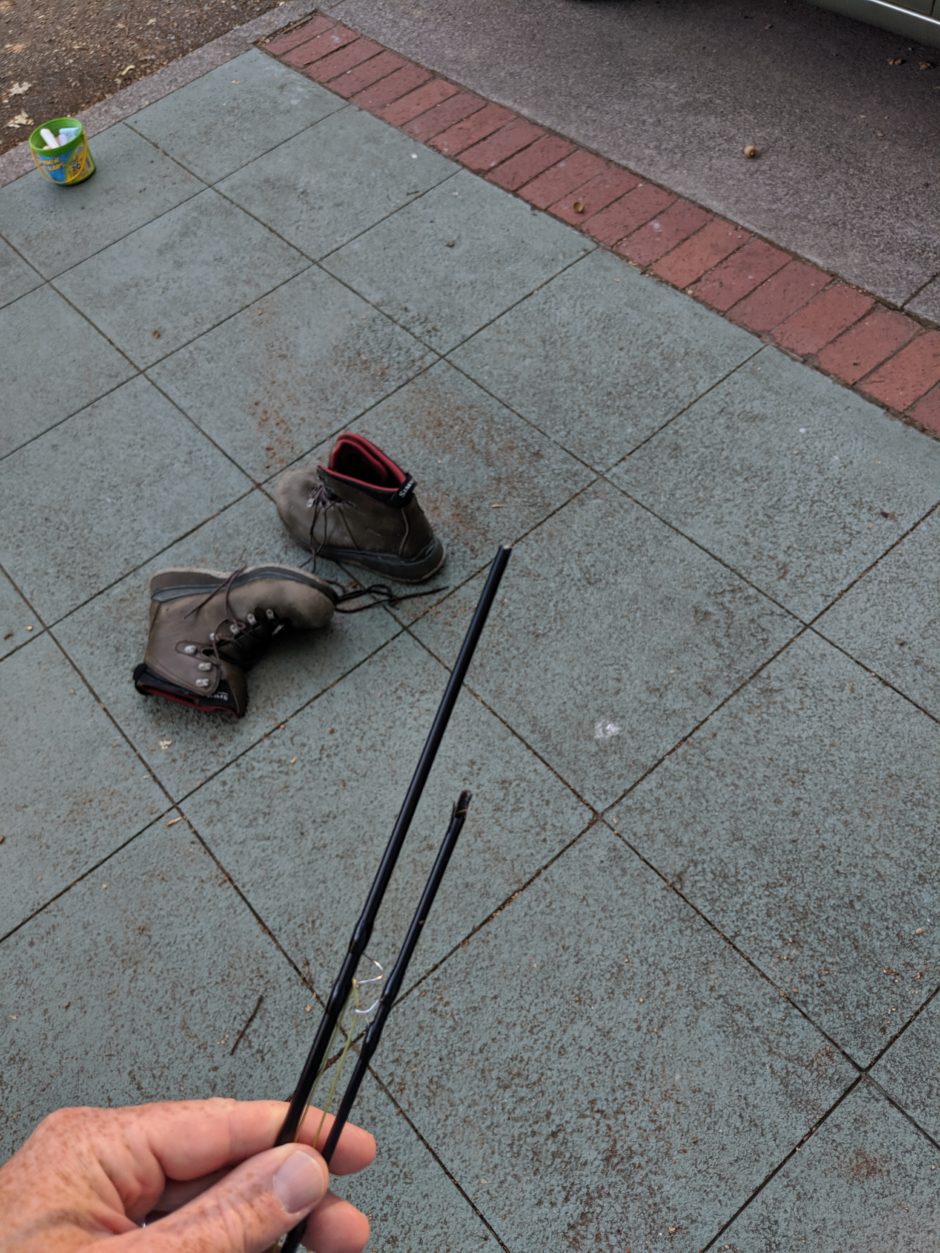 I do miss the rivers up there and I do miss seeing my dad up in his natural habitat. We'll see if I can carve some more time out and get up there a bit more. Seems difficult, but I'll try.