I've been thinking about this for a while and today was the day. I put the raft into SF Bay and went fishing.
The tide was falling, and a bit faster than I would have liked. We had some trouble settling/finding a place to launch, but new friend Josh and I made it happen. Josh is getting into raft fishing himself and MacGyvered a trailer for himself, which we used to launch my raft.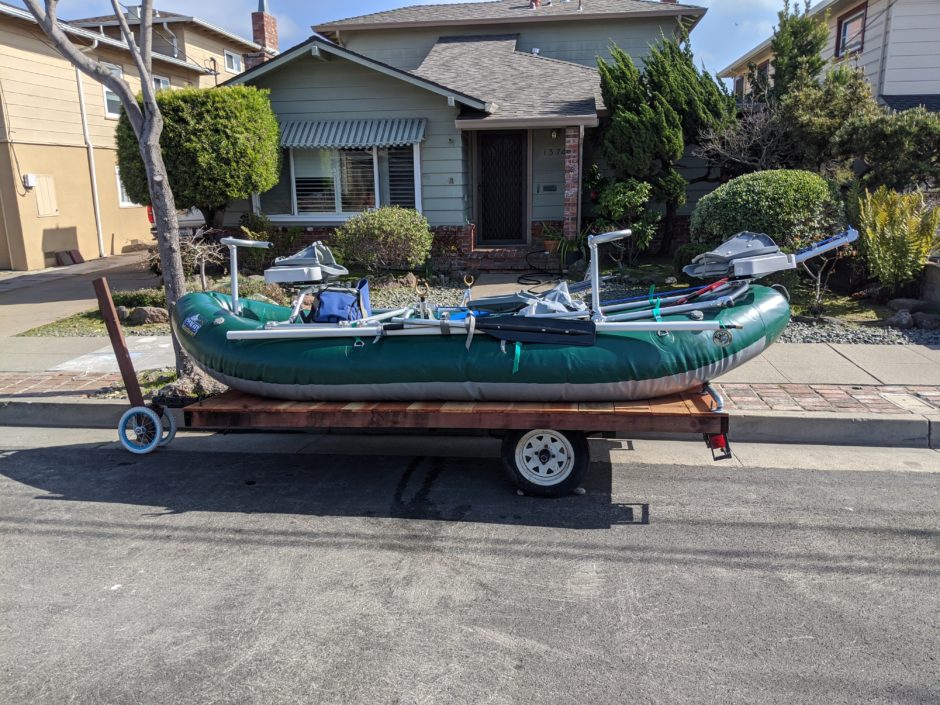 Worked well. I want one.
The wind was up, about 17-20, and cutting cold, but we fished with the wind to our back. I was worried the wind would make it impossible to row, but it didn't and it wasn't.
When we finally got on the water we noticed fish… rising? Certainly a lot of fish were breaching in one form or another and it wasn't long before Josh was onto a fish. It got off just before he landed it, but I thought I knew what it was. It wasn't a striper and it wasn't a halibut. It was the third and lesser of the fly-eaters in the Bay. It was a Jack Smelt. There were thousands of them.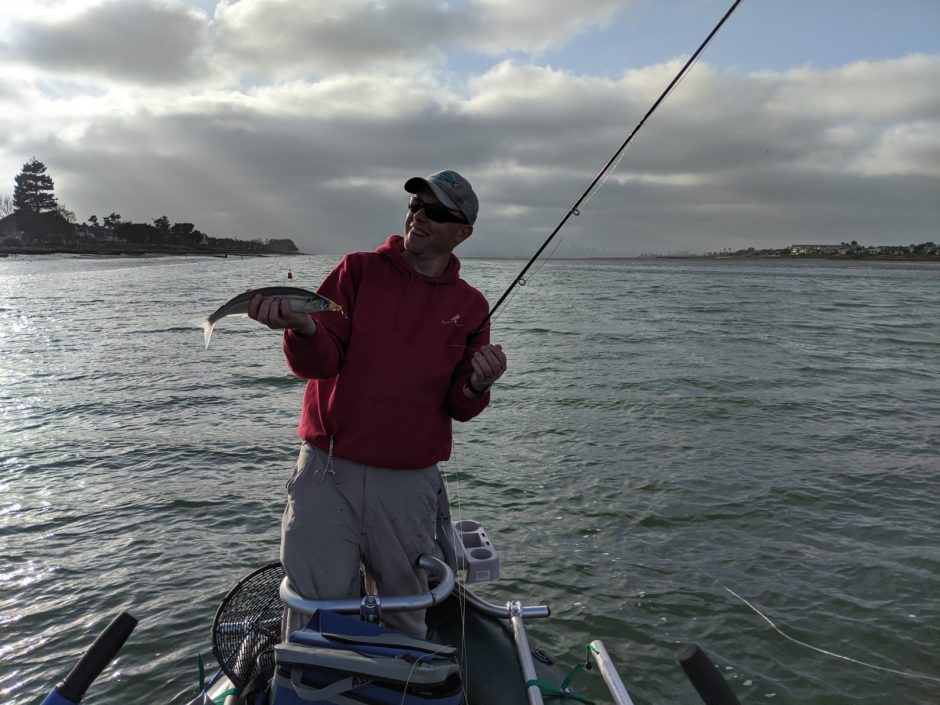 So, we wailed on the Jack Smelt for a while and it was entirely entertaining. I don't know how many we caught, but it was more than Skunked and less than Too Many. It was just a good time. – Side Note: I caught all of mine on a bonefishing fly.
Getting the raft back OUT of the Bay was more challenging as the muck and mud were where the water had been when we launched. We made it. We were mud caked and tired, but no one threw their back out. At this age, that's certainly what victory looks like.
A fun foray with the raft (I'm still working on a name for her). We will do it again.
Tags: SF Bay