Plans are coming together, plots are being hatched, arrangements are being made.
I'm sketching my next bonefishing trip out to a most unlikely spot… Puerto Rico.  Specifically, I'm looking at the PR island of Culebra.
After talking with Chris Goldmark about the fishing, the fishery and the gillnets, I really want to come down, see the sights, experience the fishery and see if I can't help shed some light and spread the word about this "other" US bonefish fishery.
My target time-frame is in the Fall… which creates some issues with weather, but is also my window of potential opportunity.
There is camping on Culebra for about $20 a day, which sounds pretty good to me.  It isn't Andros and it isn't Christmas Island, but it should be a fairly interesting trip, if it all comes off.
Still lots of i's to dot, t's to cross.
Always fun to plan a trip… even if I don't end up taking it.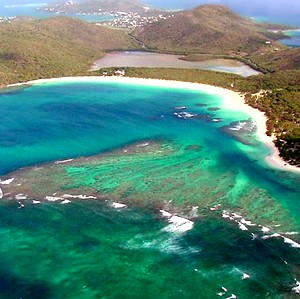 Tags: bonefishing, Chris Goldmark, Culebra, flyfishing, Puerto Rico