It was the second to last day and we were on the skiff with Cecil. The tide was coming in, the fish heading up into the mangroves, some hanging around the edges. I was up on the bow and Cecil called out two fish cruising in and out of the mangroves, just 40 feet away. It seemed they might move further in and the shot would be gone.
I had a window to make a cast. There were two mangroves about five feet apart and a dinner table sized area of white sand. The fish were cruising left to right. I made the cast, didn't hang up in the bushes and the fly (a tan shrimp) landed well.
In cases like this I figure you hook the fish and then see where things go from there.
The fish jumped on the fly, I managed not to trout set or pull the fly out of the fish's mouth and the game was on.
The fish ran back into the mangroves, line screaming off the reel and I tried to lighten the drag to give the fish less to pull against.
We could see the fish thirty feet from the mangroves, back over the sand, unable to move any further. We tried to find the leader or line, but couldn't see either, so we went back to where the line went into the jumble of roots and twigs. I put on my boots and jumped out of the boat to trace the bonefish's route back to open water.
It worked. I followed the backing back to the line and then back to the open water. The fish still had some gas, but not much. He came to hand moments later, a nice fish, about 5.5 pounds (maybe 5).
The cast, the fight through the mangroves, landing the fish, the good release… that was my favorite fish of the trip.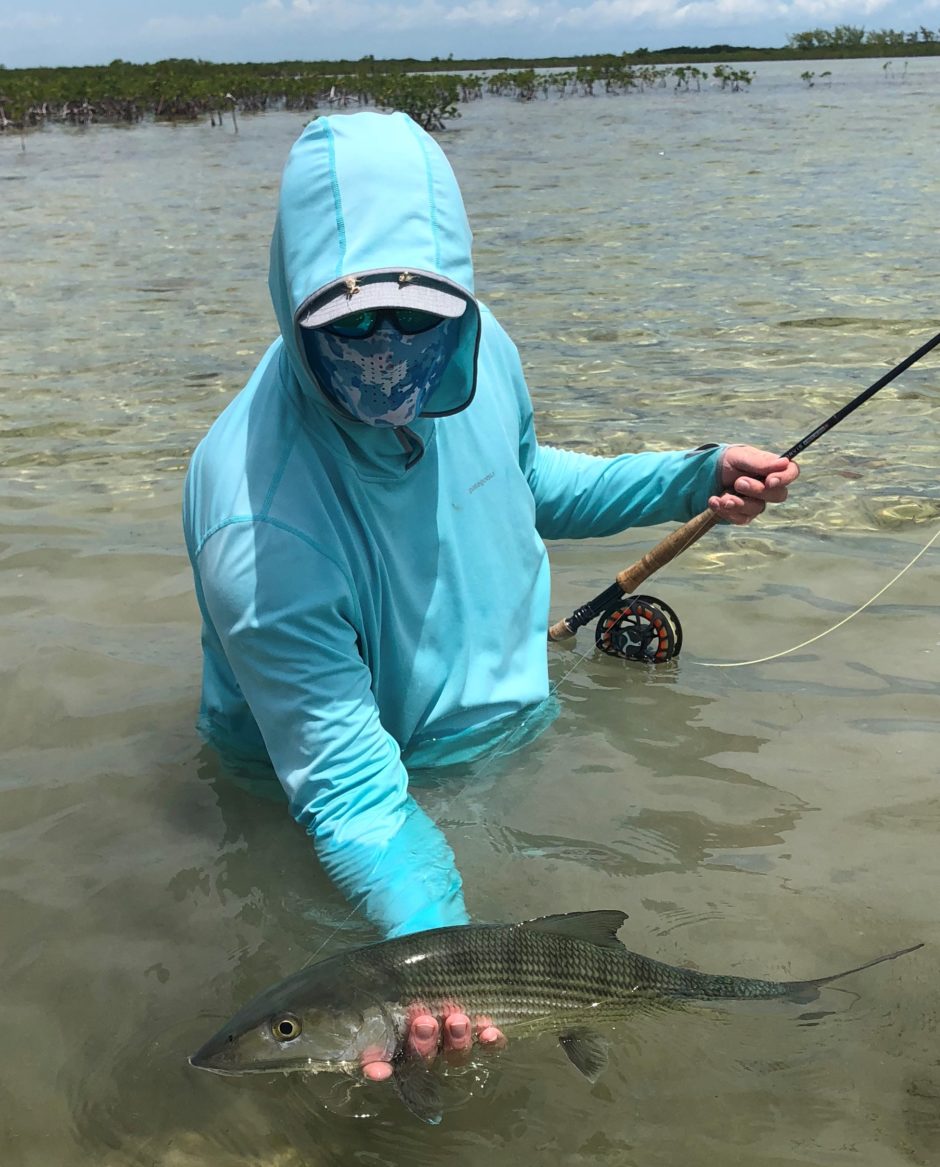 Tags: Bahamas, bonefishing, East End Lodge, flyfishing