Another year is in the books. Let's see how it went.
I got three distinct chances to chase bonefish in 2018.
Spring Break in Caye Caulker, Belize.
Family trip to Oahu.
Week at East End Lodge.
Spring Break turned out VERY different than planned. I caught bonefish off the dock and managed one with Heywood before I got sick. Sick I stayed for 2.5 days. It wasn't how I wanted my daughter to spend her Spring Break, but… ya know… things happen. My girl got her first snook… so, there was that. I love Caye Caulker and I'll be back.
Oahu and I managed to get another day with Captain Kenny. He's a great guide and I enjoyed my day. Managed another Hawaiian bonefish, which is a feat that haunted me until Capt. Kenny banished those demons in 2017.
The trip to East End Lodge was, in a word, fantastic. The weather in July, the last week they were open, was hot, but the winds were low. The fishing was first class and the guide was brilliant. Food was on point. Rooms were comfortable. Ya know… I kind of liked it there. I have a real fondness for that part of the Bahamas. It is where I caught my first bone a decade ago. It is where I caught my first DIY bone. I love it there and I love it more now.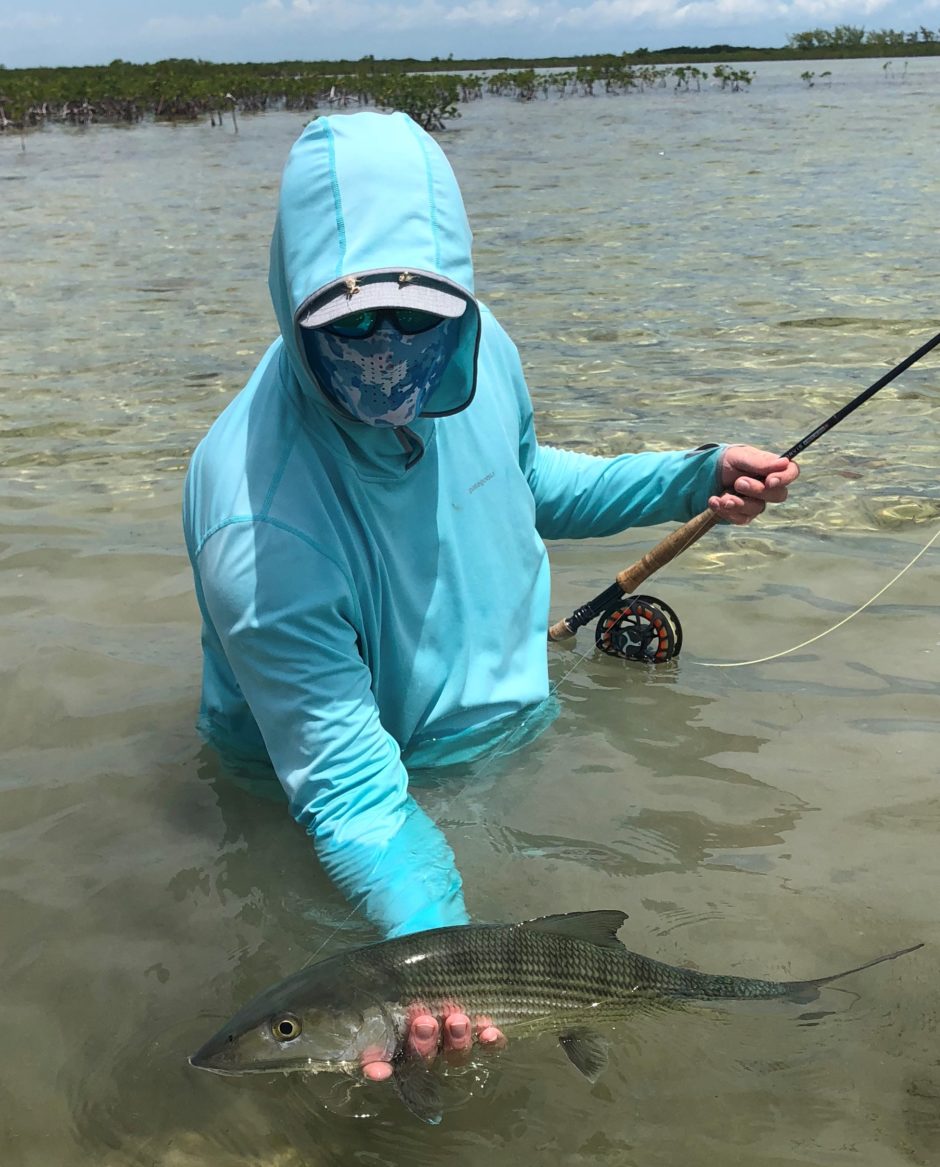 That's a pretty good year. I have to say. With family and job and lots of adulting going on, getting in the salt three times is damn fine work.
I didn't get camping this year. Smoke and fires kept that from happening, and so my son and daughter didn't catch a trout this year. I'll fix that in 2019.
I didn't fish the McCloud this year. I only fished the Upper Sacramento for about an hour. I didn't fish the Truckee or the Carson or the Walker. I didn't fish Montana. I didn't fish Oregon.
I didn't fish Florida. I didn't fish Mexico.
The list is nearly endless of places I didn't fish… but I'm happy with where I managed to wet a line in 2018.