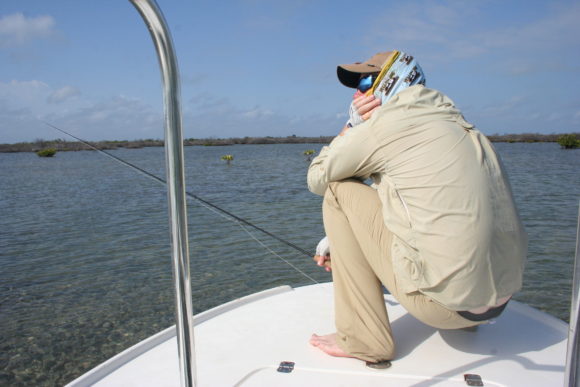 This is one of my favorite bonefishing pictures. It was taken by Matt Hansen in Cuba in 2012 on a trip with Yellow Dog Fly Fishing, moments after I lost a really, really nice bonefish.
Things don't always work out with you holding the big bonefish in your hands… or the big tarpon or the big permit (almost never the big permit) or the (insert whatever here). But maybe it is because we don't get it that we value the things we pursue.
This picture is what is often not photographed. It is the aftermath of the loss, of the failure, and there is something really fundamental to the whole experience of fly fishing, of bonefishing in this image.
I value the whole thing, the entire experience… the days of getting blown off the water, the lost fish, the crappy knot fails and short casting and the fish that doesn't stay buttoned.