So… I have a few things going on these days. One of those things is that I'm getting hitched (re-hitched) really, really soon.
Wedding is at 6 PM, we get picked up at 4:00 AM to head to the airport.  Once there we will partake in the miracle that is human flight and some hours (and a few planes) later we will end up toes-in-the-water at El Pescador in Belize.
Once there we'll have ONE day of guided fishing. The new Mrs. Bonefish on the Brain will be with me and we should get into some fish. Along those lines, it occurred to me that I have some tying to do.
Pretty much, I'm looking forward to the adventure.
—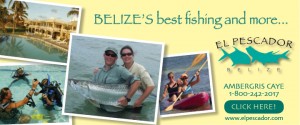 Tags: fly tying