I think I've been pretty upfront with some of my own bonefish handling mistakes. The first bonefish I ever caught I had out of the water maybe a minute. Same goes for all the fish caught that day. The guide told me the fish would be fine and that they were hardy fish.
That was pretty much bullshit and the science shows just how wrong that is. Bonefish can and do die frequently post-release. It isn't the exhaustion, like might kill a trout caught in water just a tad to warm. The bonefish will usually swim away just fine and you'll think "A perfect release." However, that fish may very well end up in the belly of of cuda or shark within the next few minutes (sometimes seconds).
I mean, yeah, there were a couple of podcast episodes on this very thing due to a fish I had eaten post-release in Grand Bahama.
You have to minimize handing and air exposure for that fish to have a fighting chance. That means your photo taking has to change. Keep that fish in the water. If you are sitting in the boat with the fish in both your hands, that fish stands a substantially higher risk of predation (being eaten). Here are some tips from the folks at the Bonefish & Tarpon Trust on good C&R habits.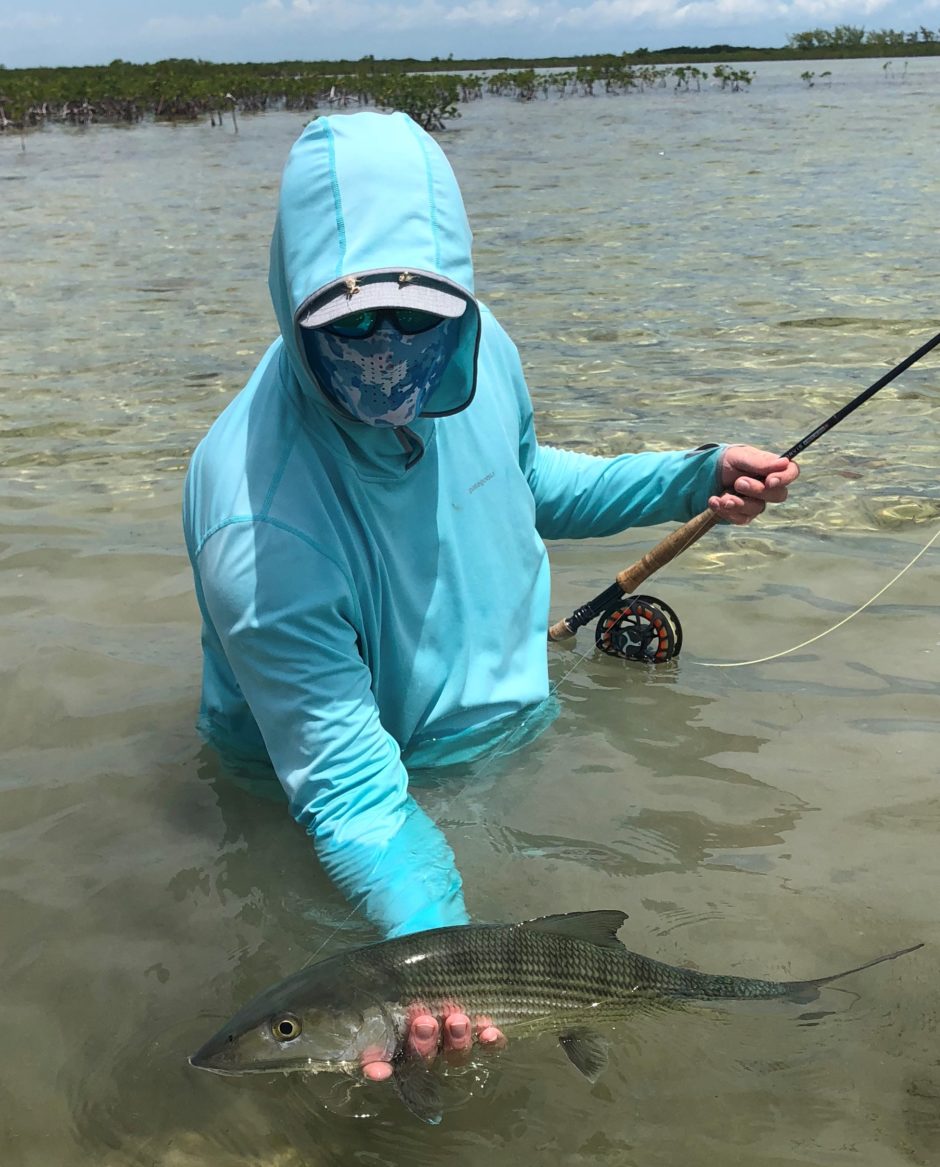 The truth of the matter is, after a couple pictures, the fish pretty much look alike. You don't need to photograph each and every one.
Abaco Lodge and Bair's Lodge do a great job of showing good handling. Their fish pics are of fish in the water. That's great. Modeling good handing really helps. The clients look to the guides for how things should be done.
One place you really might be more OK with a fish out of water pic is Hawaii, where natural predators have been greatly reduced. There are simply fewer things to eat those fish post-release.
So, let's all try to be better. I know I still have work to do, but I'm up for trying to improve.