Here's the score card from Spring Break, Caye Caulker, Belize
We'll start with the Negatives:
The one guided day coincided with the worst weather of the stay. Big rains and winds made the day a pretty short one for fly fishing and really tough looking for tarpon.
The first night we were there happened to overlap with Easter celebrations at The Split. That meant loud music thumping until a little past 2:00 AM.
I did not manage to knowingly cast at a tarpon.
My daughter did not manage to catch anything on a fly rod.
My daughter managed to lose her flip flops on the second day of the trip.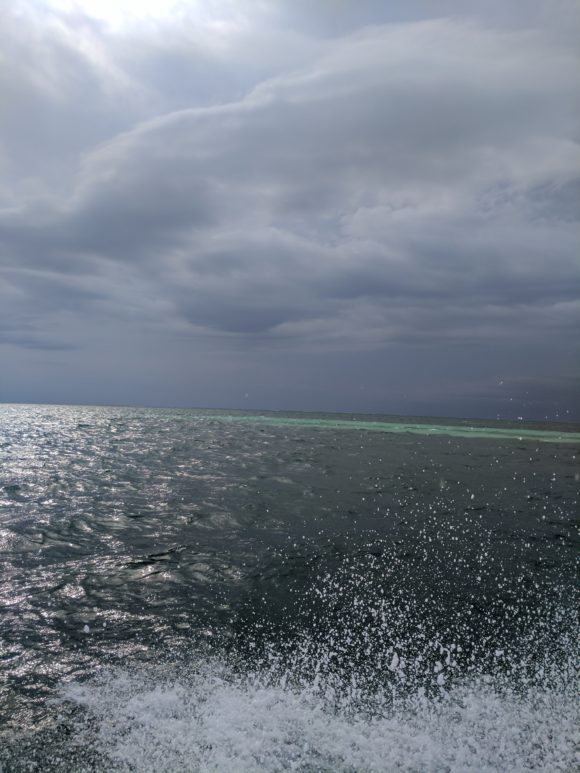 The Positives:
We didn't notice my daughter lost her flip flops because there was no reason to wear shoes of any kind until we were leaving.
I had a perfect moment on the guided fly fishing day for a nice snook before the rains took over.
My daughter smacked a really nice Jack for biggest fish of the trip.
My daughter got to reel in a nice cuda, caught on bait, for the second biggest fish of the trip.
My daughter was the Puffer Fish Queen, catching dozens off the beach at night just using a cup.
The dock provided… I managed several bonefish off the Sea Dreams dock in the morning and evening, including one that was a legit 3-4 pounds.
Sea Dreams staff were really, really nice.
Met some really nice people who were staying there.
The day AFTER the rain, we had absolutely perfect weather for a half-day of bait fishing and caught fish after fish after fish.
The food was good and cheap on Caye Caulker.
So was the beer.
We did manage to SEE tarpon, in a canoe, at the spot where you can feed them.
I managed a few jacks from the dock as well in the evening.
The snorkeling was really, really great.
When my bag got misplaced on the water taxi the assured me it would be found and returned and it was.
They let my daughter sail the boat for a bit on the way back after snorkeling.
Bonus – A crab, we named Mr. Brown, came to visit from the septic system, which was a pretty good hoot (this was not normal and you should not expect this on your trip).
Tags: Belize, Caye Caulker, Spring Break 2017