I've been trying to come up with a good post around the title "Game of Bones" for a while. Love the Game of Thrones series and it just begged for a blog post. Alas, the This River is Wild blog beat me to it.
Great post, great pics and one hell of a title!
The bonefish kept me going. I couldn't believe the amount of chances I was getting but even more unbelievable was my batting percentage. I was getting schooled. With the high winds, there was a nice chop on the surface of the water that was disturbing sand and mud on the flat making visibility difficult, but I had a cloudless sky and the sun overhead. Often, I could see the bonefish but by the time I got into position for a cast, I couldn't see them anymore. Taking your eye off a fish for a split second or even blinking resulted in missed opportunities. I left a lot of big bonefish on the table.
—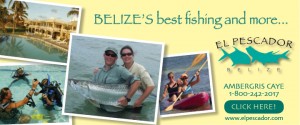 Tags: bonefishing, flyfishing, This River is Wild