For Long I'll be throwing a loaner Helios 2 from Orvis. I cast one of these in Cuba back in 2012 and I loved it then. I took it out on the grass yesterday for a spin and I have to say… I kind of love it.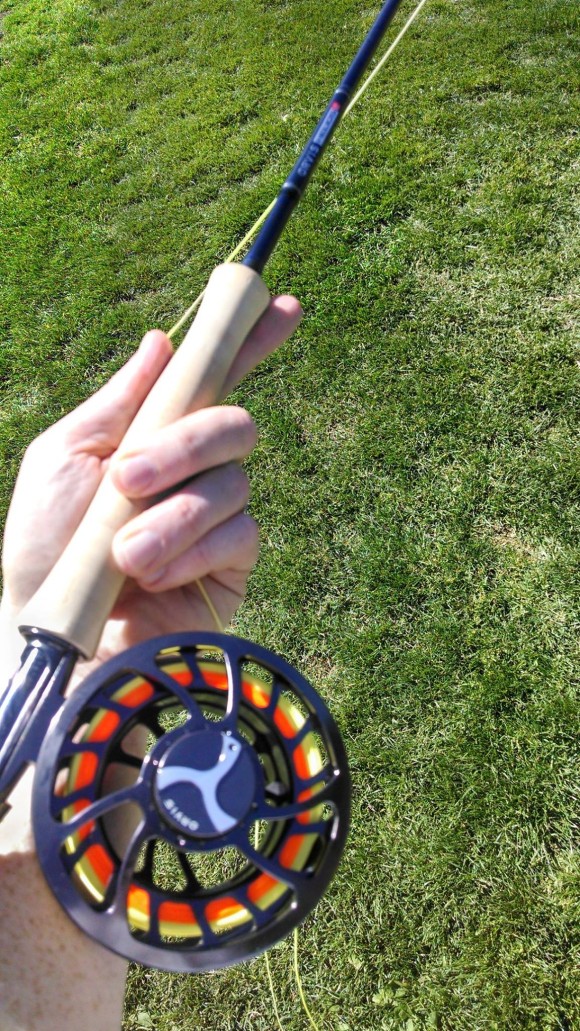 It is light. It is powerful. It is accurate (although… is that the caster or the rod?).
I'm looking forward to getting a few more fish on the H2 and I'll be sad when I have to send the thing back.
It arrived with a Mirage Reel along with the Orvis bonefishishing line, which is a textured line. I know textured lines have had mixed reviews with just about everyone agreeing they let you get a few more feet out of your cast and some (like Flatswalker) finding his textured floating lines incapable of floating. I didn't have that issue when I fished this same line in 2012 and I will let you know how it goes this time around.
Tags: H2, Helios, Long Island, Orvis