Today I got to go out with Dwayne, the head guide at Greenwich Creek Lodge, as well as fishing with Aaron.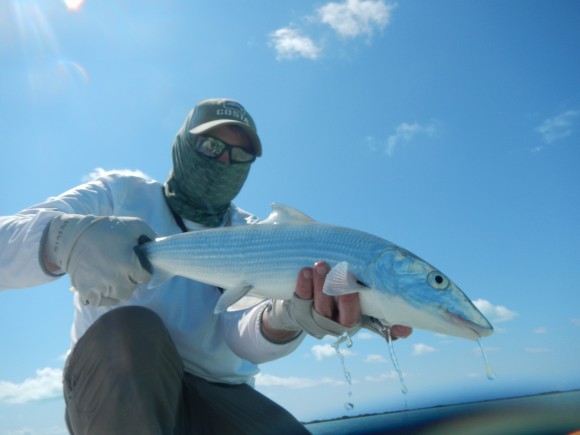 The day was good. My fish tally was exactly what it was yesterday and we saw a lot of fish. I probably should have caught more because while I had plenty of eats from bonefish, I managed to only hook a few.
I broke off two today, one in the mangroves.
Long Island continues to impress the group with its beauty and the amazing amount of bonefishing on offer.
We did throw the 11 for a little bit today looking for tarpon, but we only saw one roll and that was it. Might try again before we go.
The trip goes well.
Tags: Angling Destinations, Long Island