At the IFTD show there were a lot of awards handed out. There was one that was missing… best brand themed adult beverage… the winner? Redington pretty much killed it with the Rogue brew.
They actually had gear to show too and Redington continues to do well at that "value" end of the market.
Next went over to Sage and saw some of their new gear. They have a few rods coming into the mid-price point that I think are likely interesting and then they have some reels.  They have one reel that is coming out into that top-price-point and it looks good (as pretty much most reels at this price point do).
I'll share more of what I saw there at the show over the coming days.
In the meantime, let me talk a little conservation. Odds are fair to good you are familiar with the No on Pebble Mine thing. There are some matching funds available right now, making this a very, very good time to support the efforts of TU to protect Bristol Bay and alllll those fish.
—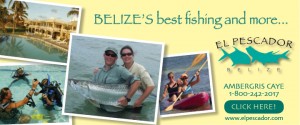 Tags: fly fishing, Gear, IFTD, Redington, Sage