Yeah, didn't know that Ted Williams had a bat he called the "Bonefish Special." I find that kind of cool.
Description: Unique Ted Williams Louisville Slugger "Bonefish Special" baseball bat fishing rod. Full size Louisville Slugger Ted Williams 125 model bat which was custom fashioned for Williams to be a fishing rod with "BONEFISH SPECIAL" titling. The body of the bat features red taped 'rings" which also hold the line eyelets in place with a fly fishing reel at the handle area. Includes a vintage black and white 5″x7″ image of Williams posing with a group of bonefish: EX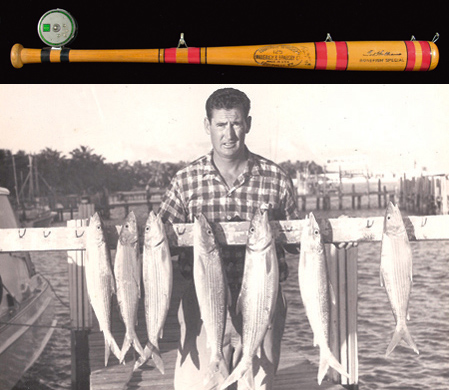 The bat sold at the auction for $1,600.