First, congrats to Yellow Dog's Jim Klug who recently landed the 2017 Izaak Walton Award given by the The American Museum of Fly Fishing. I've had the pleasure of fishing with Jim. He's solid. Last year's award winner was super-talented artist and author James Prosek.
Second, hope you like that water taxi ride to Caye Caulker, cuz, you aren't going to be flying there for a while. They are reconstructing the runway on Caye Caulker, ruling that out as a "by air" option for a while. My daughter and I took the ferry/taxi from Belize City last year. It was pretty easy. One of my bags went missing for a couple hours but they assured me they don't lose bags and they didn't. Got everything back with only a minor delay. We'll be heading back in April and we'll do it by boat again.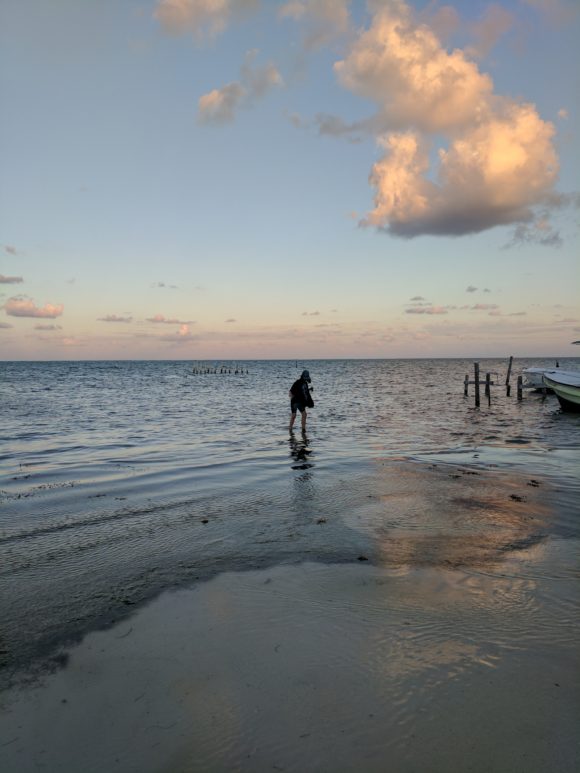 Third, and last, more stirrings from the Bahamas as Bahamian guides and lodge owners are complaining about a substantial drop in business, blaming outfitters/booking agents. Talking to some American lodge owners out there over the past year they tell me business is good, but they are working hard for that business. Lots of dollars put into marketing. I've seen the uptick in social media presence that would back that up. There is something like a "it takes money (and time) to make money" thing here. There are also some economic headwinds with Bahamian tourists spending 28% less now than they did in 2000. Add to that a season full of hurricanes that likely scared off some tourists and, ya know… people aren't just going to come on their own. Licenses are still needed and still not available on-line. A lot of angler resentment still exists due to the push by the BFFIA. Add all that up and, yeah, business would be down.
Tags: Bahamas, Caye Caulker, Jim Klug