I didn't write a post last night, I was writing my vows for  my upcoming wedding (Sunday). Yes… I actually do mention bonefish in the vows. No, really.
These next few days are likely going to be kind of a whirlwind and I'm betting I won't have much time to post here on the blog, although I'll try to post a few little pictures and things like that.
I'm thinking I'll reply my last trip to El Pescador over the next week, as that is where I'll be for my honeymoon.  Funny thing is I might actually run into a couple of BOTB readers down there, which should be fun.
So, stay tuned… I'll be riiiiiiiiiiiiiiiiight back.
—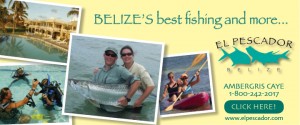 If you liked the story above, check out these stories below
Back to reality (1.000)
Tags: Belize, El Pescador, fly fishing, honeymoon