If Aitutaki were an oyster, the budding bonefishing industry would surely be its pearl.
via The pearl of Aitutaki | PostIndependent.com.
Well, look at that, Butch Leone!  A nice little story about Aitutaki that features Butch Leone, who has started a tagging program there in his little piece of the Cook Islands.
Fantastic.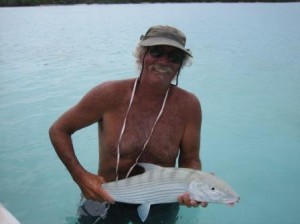 If you liked the story above, check out these stories below
Things (0.660)
Tags: Aitutaki, bonefishing, Conservation, fly fishing, tagging